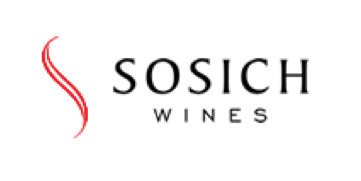 Description:
Wines with soul
Istria, the land of the sun with a handful of hidden treasures. It is covered by small picturesque towns located on the tops of the hill, their customs, music, history and legends … as well as their traditional dishes and autochthonous wines.
Istria is a region of some of the world's best wines. Existing wine is overwhelming part of the Istrian man, his passion, love and pride, a lavish gift of rocky land and abundant sunshine. It is a magical story that lasts for almost 2000 years of wine, the wine is holiness, needs and love, the culture of living. The gold of malvasia to the ruby ​​of the terana, from young light wines of vivid fall, to fully elegant flavors of the mature barrique, the Istrian wine of poetry is taste and smell. Get to know Istria, unexplained supernatural sanctity and thank the dionysis to blessing.
Sošić Vina
With love towards the vineyard, on the propulsion of the Western-Istrian landscape in the vicinity of Vižinada, the family Sošic raised centuries-old ferns of the evening 1850. The cultivation of Istrian vines was transmitted to generations to the present day when the merger of painful work with modern technology in grapes and production of top quality Istrian wines with soul.
Get to know us History of Vižinada, get to know our wines and sweeten the palate of our best wines. Look at the roads of the wine roads and enjoy the magical ambience of the Istrian tavern that will return you to the time and degassing our wines with the host company and the story of growing vines and creating wine .
Lived.
Discount and coupons
The Istracard card will receive a 10% wine discount in the winery and a one-time gift certificate worth of 150 kn.
Where are they?
Contact
Vina Sosich
Lašići 2a
52447 Vižinada
Hrvatska • CRO
+385 98 9273 739
+385 98 874 808
+385 52 446 276
Working Hours
No information
From Same Category
Other Categories