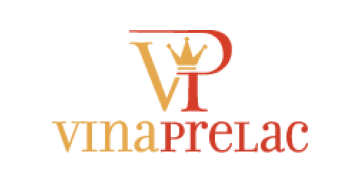 Description:
Twenty years ago, we founded the family winery Prelac. Our future then became charted and unquestionable – to serve the land, the vineyards and the olive groves, all that we inherited from our grandfathers. We have managed to cultivate indigenous wines to the highest quality, which we are proud of today: Malvasia, Refošk and Momjan Muscat. Cabernet sauvignon and chardonnay have taken root in our country and we have taken the best from them. And in order to satisfy the desires of even the most demanding, we started the adventure of producing sparkling wine. But that's not the end of our wine story. Carefully selected and hand-picked grapes, with their conversion, gave enviable results to our rose from refoška.
If we go to our tavern after wine tasting, where we offer original and rich Istrian cuisine, your satisfaction will be complete. As the culmination of our gastronomy, we offer the inevitable and appreciated truffle, as well as meat dishes, homemade pasta, bread, wild asparagus, seasonal mushrooms and all other delicacies that you can taste only in this area. We add olive oil from our own production to all dishes, which guarantees complete enjoyment.
By staying with us, in our rooms Malvasia, Refošk and Muscat, the Istrian idyll becomes a reality. This is where your dreams come true.
Discount and coupons
Wines Prelac – WITH THE ISTRACARD card YOU GET A 10% DISCOUNT by buying wine in the winery and a one-time gift voucher BOTELJKA MALVAZIJE in the value of 55 kn.
Tavern Rino – ISTRACARD card GETS A 10% DISCOUNT BY CONSUMING FOOD AND BEVERAGES IN THE TAVERN and a one-time gift voucher DESERT worth 45 kn.
Where are they?
Contact
Vina Prelac
Dolinja Vas 19, Momjan
52460 Buje, Istra
Hrvatska
+385 99 6093 044
Working Hours
Monday - Saturday
8:00 - 16:00
Contact
Konoba Rino
Dolinja Vas 23, Momjan
52460 Buje
Hrvatska
+385 52 779 170
Working Hours
Every day: 12: 00-22: 00
Closed on Tuesdays
From Same Category
Other Categories